WE THANK OUR PARTNERS 2022: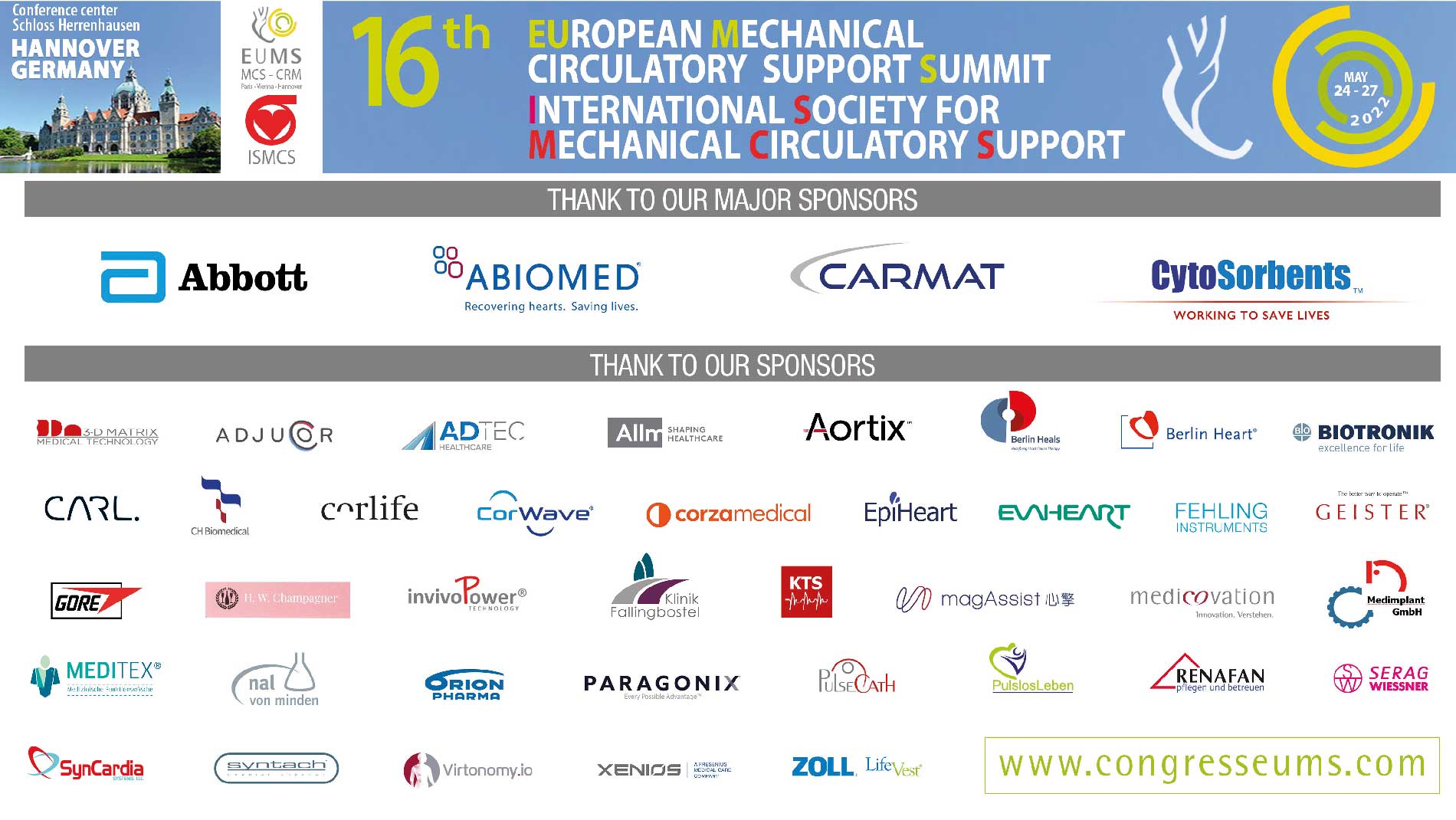 EUMS and ISMCS 2022 INDUSTRIAL EXHIBITION
13-15 rue des Sablons
75116 PARIS
Ph : +33 (0)1 40 88 97 97
Fax : +33(0)1 43 59 76 07
e-mail : eums@overcome.fr
Industrial Exhibition will be staged parallel to the meeting next to the conference room. coffee breaks will be served in the exhibition in order to create optimal interaction between delegates.
The exhibition offers companies and organizations the opportunity to present their products and services to their target group.
Take your chance ! Be part of this unique exhibition by choosing your booth and reserving the ideal position for your negociations.
For further information, please send an e-mail to eums@overcome.fr